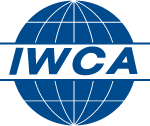 As the year wraps up, we start to think about all the possibilities that 2012 holds. December is always a crazy month. Traditionally, window cleaners in colder climates try to eek out as much as they can from the season, cleaning windows for holiday parties in between the snow flurries. Those in warmer climates have a mad dash to fit all the snowbirds into busy schedules as they arrive and set up house. This is in addition to all the personal craziness that the holidays can often bring.
Somewhere in the middle of it all, we suggest that you take time to squeeze in writing down some goals for the New Year. And, of course, we would love to have you join us in our 52 week challenge for creating a website for your business. But, is the convention on your list?
Yes, that convention. The window cleaning convention. The one hosted by the I.W.C.A. each year. Detroit Sponge has long been a proponent of attending the annual window cleaning convention. It is quite an experience that will take you and your business to the next level. In addition to the trade show, where we always have a booth, there are some great lectures and round table discussions on the topics that interest you, from training new staff and safety procedures to building a brand and having a "sales culture". There really is something for everyone. Plus, where else can you sit in a room full of other people who actually "get" what you do.
Taking the opportunity to compare notes with other window cleaners in a friendly environment and compete in the traditional window cleaning speed and medley contests is all part of the fun. This year the I.W.C.A. will hold their annual convention in New Orleans, Louisiana on February 2-4. And, no, that is NOT Mardi Gras week. I checked.