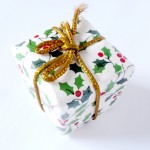 If you are reading this you, either are a window cleaner or know one. In case you need help picking out a holiday gift for your favorite window cleaner, here is a little list to get you started in the right direction.
1. Can you actually give the gift of time? Well, in a round about way. If you know window cleaners, they are a perpetually busy bunch. If there is a task that is easy for you to help out with, trust us, the gift of *your* time would be appreciated.
2. Even in warm climates, window cleaners get cold. Winter is winter. Showing how much you care with warmers for their cold fingers and toes is always a thoughtful gift to keep them warm.
3. A pedometer. Ok, bear with me. If your window cleaner is a bit on the nerdy side, they would love one. Window cleaners walk miles and miles each day and many would get a little engi-nerd kick out of knowing exactly how many.
4. Ask any window cleaner about their feet and they will tell you they hurt. Alot. In addition to all that walking, climbing up and down ladders makes for some sore feet. Window cleaning ladders are great for getting the job done, but the rounded rungs are no walk in the park after an 8 to 10 hour day.
5. Waterproof gloves. Yes. Some window cleaners try to tough out the season with standard-issue gloves or even bare heads. Treat yours to a waterproof pair, made just for them.
6. A multi tool always comes in handy. In fact, you would be surprised at all the weird things a window cleaner could use it for in addition to windows and screens. They are a resourceful bunch.
7. Tickets to the annual I.W.C.A. convention would be nice. We've mentioned it before but it is both a great networking and learning experience.
8. When all else fails, use chocolate. Milk, dark or white. Expensive truffles or inexpensive candy bars. Chocolate is chocolate. It's all good.