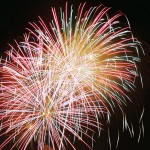 Welcome to 2012! Did you make any resolutions this year? Just for fun, here are the top 7 resolutions that people make.
1. Get Organized: We talked about getting organized all last week, everything from your tools to your business.
2. Family: Window cleaners work a lot of hours, more if they own their business. Spending more time with our family and children is probably tops on everyone's list.
3. Live a Little: When you hustle all week cleaning windows, you are pretty tired come the weekend, but many people resolve to get out and do more in the new year.
4. Learn A  New Language: It always surprises me how many people would love to learn another language. Really … a lot.
5. Volunteer: If volunteering is on your list but you are not sure what to do, why not volunteer to clean the windows at your church or your local animal shelter? You are saving them money on a service that they would have had to pay for and you can check with your accountant about writing that amount off on your taxes.
6. Get in Shape: Most window cleaners are pretty fit, all that walking and climbing up and down ladders really helps.
7. Eat Healthier: I've known many window cleaners over the last 20 years and they have some of the worst eating habits. Breakfast at the gas station, lunch via a drive thru. Would it kill you to pack a piece of fruit?
Wait… did we say 7 Resolutions? OK. We lied and added an eighth.
8. Start a Website: Every window cleaner needs a website for their business. Detroit Sponge has volunteered to help you with this for the new year. Sign up over here >>>>>