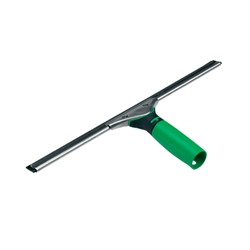 In golf, some people like to play a round with friends using only three clubs. The challenge lies not only in picking the right clubs for your style of play, but also in using them well throughout the day.
Personally, I stink at golf. I love it, but time is always an issue. We actually moved to Arizona so we could play more. I mean, window cleaners in colder climates know that there are two seasons: winter and the busy season. This effectively means that golf is out.
So, in order to get my pseudo golf fix for the week, let's play a little game. If you could only bring three pieces of window cleaning equipment to work for the day, what would they be?
First up, I'd grab a Bucket-on-a-Belt. Sure, I could pick a regular bucket, but I like to challenge myself. Besides, these little suckers are great for hands-free window cleaning. If you haven't tried, if you've been resisting the purchase, now is the time to check them out for yourself.
Next, I'd grab a 12" squeegee. Generally, an 18" squeegee or larger works faster, but the smaller size should help accommodate the smaller panes out there in the window cleaning world. Plus, I do not know what it is about newbies. They always want to start off with the biggest, baddest squeegee they can find. Slow down. You need to work up to it. No one snakes with a 36" squeegee on Day 1. Learn to use it right first!
Last, I would pick a natural sea sponge. They are lightweight, fit in my Bucket-on-a-Belt and wring dry. I can use this handy window cleaning tool to wet, scrub and dry my edges. Normally, I prefer a Huck Towel, but I am trying to follow my own set of rules.
So, what would you use? Can you do better?