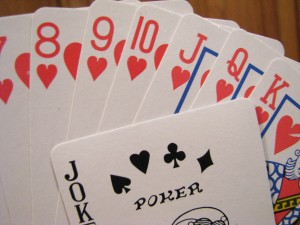 For 18 years, we ran a successful window cleaning business, but we never had anyone to bounce ideas off of except each other. We never met with our peers. We never had a mastermind group. Occasionally, we'd ask Mike from Detroit Sponge a question or two. He was always willing to help or offer an opinion. In general, though, window cleaners hold their cards close to their chest. They do not share what they consider trade secrets with anyone. They try to keep their marketing strategies that work (and those that failed) a big secret. Why?
What's the big deal? We all know that there are more dirty windows out there than there are people to clean them. Do we really think that someone would take time out of their schedule each and every Tuesday morning at 7am to meet a group of people for breakfast, chit chat about families and help each other out just to turn around and screw them out of one measly customer? The benefits of a mastermind group far outweigh the risk.
Sure. There are people out there that would screw anyone, but I can usually read that on their faces, in their demeanor. You can, too. Even though I spent almost two decades operating in secret, I am now in a mastermind group for my next career. I cannot tell you how good it feels to know that I have 9 other people that I can rely on for information, ideas and support. We bounce stuff off each other daily. We all bring something different to the group. Some of us are more out-of-the-box marketing types. Some are more tech-y. One is an accountant. Its a great mix of people whose sole purpose is to support each other. Cue warm fuzzy moment.
Why not reach out to a fellow window cleaner or two and invite them to lunch? Join a FaceBook group and share your successes (and the not-so-successful moments). Ask questions on our forum; better yet, answer questions. Let go of your inhibitions. Very few people are out to steal your accounts and they are pretty easy to spot. Trust me, it feels good to talk to people who "get" it.