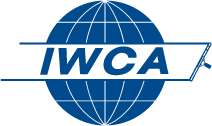 We talk and talk about safety in this industry. And, whether you do route work, residential or commercial hi-rise window cleaning, it is important. In fact, many people may assume that the hi-rise guys are the only ones at risk, but don't take safety for granted just because you only work a few steps off the ground. Injuries can occur any time, anywhere. According to the Consumer Product Safety Commission, over 164,000 emergency room visits each year are due to ladder accidents. That is a whole lotta missed days of work!
We encourage everyone to check out the IWCA's safety training classes, for yourself and your team. They offer hands-on training that covers every aspect of window cleaning from basic safety with ladders and chemicals to suspended scaffold and rope descent. Take the time out of your busy schedule to learn as much as you can to keep yourself safe. And, heck, when you're done, tell your customers in a newsletter. They love hearing that kind of stuff.
You can sign up for training on the IWCA site here. They are in Seattle this week and are headed to Detroit in October.