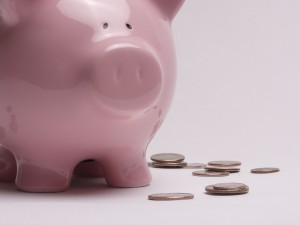 When you first start a window cleaning business, chances are you are more focused on the whole be-your-own-boss or no-longer-chained-to-your-desk aspects than you are about the minute details of accurate bookkeeping. Obviously, as the owner of your small business, you can pick whatever payment terms you like. In fact, you can request that people pay you immediately via PayPal or Square. Your choice.
As you grow and get larger and larger accounts, you need to get a little more savvy with your A/R methods. You can't exactly request that the front desk receptionist at a Fortune 500 company bump cell phones with you to pay the invoice on the spot. So, here is a little refresher on some of the basic payment terms that you can use and what they actually mean.
Net 30 – due in 30 days from date on invoice
2/10 Net 30 – 2% discount if paid in 10 days or full amount due in 30 days
3/15 EOM – 3% discount if paid in 15 days or full amount due at End Of Month
5/10 2/15 Net 60- 5% discount if paid in 10 days, 2% discount if paid in 15 days or full amount due in 60 days
I know. It's like cracking the secret accountant's code. You can also charge a Late Fee or interest. To me, it always made sense to tell residential customers that it was a flat $5 or $10 (or whatever amount please you) if their payment was received late. For commercial customers, I usually did percentage; it was more their "language". Don't let anyone ever tell you that you can't charge what you want. Someone always will. It's your business; remember that.
Last but not least, is there a term that gets people to pay faster? On a whim, I Googled it. Lo and behold, a company actually kept track of all their payments and put it all into a graph. Turns out that spelling out "please pay in 21 days" with a casual, but friendly "thanks" generated the fastest results. Check it out.