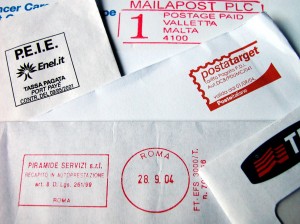 It happens to the best of us. You and your team work hard to get a job done well and on time … scratch that – you hustled and did an amazing job! You pay your guys at the end of the week and wait patiently for your check. And, wait. And, wait.
Then, it hits you. The client hasn't paid and you are out the money you paid your crew AND you ended up working for free! Obviously, this is unexceptable, but what is a small business owner to do?
1. Send a 2nd notice. If you normally invoice by USPS or email, send your second notice the same way. 90% of the time, your client just got busy and completely overlooked and/or misplaced your invoice. Sending it a second time just avoids embarrassment for all parties. Be sure to print the words "Second Notice" in red ink or highlight it with a pink or yellow highlighter after it prints.
2. After 10 days or so, if you haven't received payment, call. Ask to speak to them or, for a business, ask to speak to their Accounts Payable department. Tell them you are inquiring about payment on invoice number____. Now would be a good time to point out that every invoice, no matter how small your company, should have a number. You can use something that is assigned by your accounting system (QuickBooks, PeachTree) or you can make up your own. I always liked using the date, for example 0816123. It looks professional enough. To me, I know that it was the 3rd job on 08-16-12.
3. Once you speak to them on the phone, you hopefully have a better understanding of the delay. I've had logical explanations in the past that delayed payment including several situations where only executives could sign checks over 5k and they happened to be on vacation. Frustrating, but what can you do.
4. Always be nice to the secretaries and admins. If you play your cards right and sweet talk them, you will get just about anything you want. We had one account that paid almost 50k a year; that secretary thought I was her BFF! She called me to tell me when she got engaged. It works – honest!