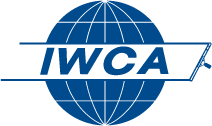 The IWCA will be traveling to the metro Detroit area October 12th and 13th for another great safety seminar. If you haven't had the chance to attend in the past, this is a great opportunity to get some additional training under your belt in the Midwest. The topics are suited for all window cleaners, whether high rise, residential or commercial. The focus is on safety, with many hands-on demos, but topics also include discussions of fabricating debris as well as a promising presentation by Detroit Sponge on Tool Trends in the industry. Still not convinced? Here is a top ten list for you:
1. You will learn more than you ever thought possible about safety basics and planning ahead.
2. You will learn all about rope descent systems and suspended scaffold.
3. Detroit Sponge will be giving a presentation on Tool Trends. It's bound to be good.
4. You will learn the importance of ladder safety, including selection, placement and usage.
5. You will have a better understanding of how to do a worksite assessment for safety purposes.
6. You will receive hands-on demonstrations of fall protection techniques.
7. For those of you that use chemicals, there will be details on safe chemical use.
8. You will gain knowledge in the area of equipment maintenance in order to insure your safety as well as the safety of your team.
9. You will receive a certificate of completion that you will be quite proud of.
10. Did I mention that Detroit Sponge will be giving a presentation Tool Trends? Just checking …. we'd love to see you there.
Register here. It's only $129 for IWCA members and $189 for non-members.