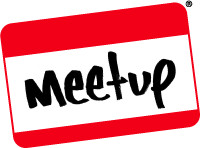 For those of you that are not familiar, MeetUp.com is a website where you can meet up (hence the name) with other like-minded individuals. So, whether you like to scuba dive in a suit and tie or hunt for antiques for your shabby chic living room, you can search the site for others that think its a great way to spend a Saturday. Believe it or not, there is a group for just about everyone and every activity. It's extremely popular for people that are new to a city as well as new moms, who can also feel somewhat isolated and may be searching for new friends.
What is my point? Well, if you are a residential window cleaner, you could surf the groups in your general area and offer a "perk". Basically, you connect with a group and offer them a discount to try your services. OK – this may sound silly, but hear me out.
After 18 years of running a window cleaning business, I know that 85% of our residential appointments were booked by the wife. Often the husband never even knew we were there. I also know that they were upper middle class and frequently stay-at-home moms.
MeetUp gives you the perfect opportunity to target exactly the type of client that is ready, willing and able to afford residential window cleaning, without the help of a marketing budget. Why not connect with all the mom groups and offer 10% off a first time cleaning? To them, it's just a perk. To you, its a savvy business move.
Don't go crazy and connect with every single group, that's just obnoxious. Match your target up with your typical clients. If you need more help on the rules, check this out.