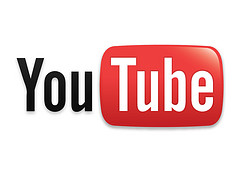 Ever wonder why we post videos every Wednesday? Well, first let me assure you, it is not because we like to be in front of the camera. Regardless, it is our goal at Detroit Sponge and Chamois to make videos on our entire product line in order to bring our website into the 21st century and beyond. Eventually, as you shop online, you will be able to click on a link and see the actual product you are interested in purchasing before you add it to your shopping cart. We try to provide as much information as possible on the materials, size and shape as we can. 
In addition, we would love to have videos demonstrating a variety of window cleaning techniques, from how to snake large panels of glass to how to flush out your RO membrane. We know you are busy building a successful window cleaning business and don't always have time to learn the latest techniques so we try and bring them directly to you each week. That's our job.
If there is a tool, topic or technique that you would like to see, just drop us a line and let us know. Think of us as your old-school, radio request line. We'd love to help you out. Personally, I would love to see Mike step out of the box a little bit, like this Unger video. Cracks me up every time!