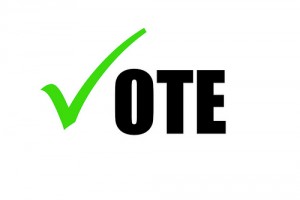 The election is finally over and, whether your candidate won or lost, I think we can all agree that we will be happy to move on with our normal lives. No more political commercials on TV every 5 minutes. No more hiding/blocking friend's rants in support of one candidate or another on Facebook  We can probably even agree that regardless of who is sitting in that White House, he has many challenges to face over the next four years. 
Which leads me to our post today … what challenges do you face? What do YOU consider the hard part about running a window cleaning business? Today is the day to step out of that box….
1. If you are afraid of social media, challenge yourself to get on FaceBook.
2. If you choke when cold-calling, grab that phone and leave some voicemails about fall cleanings.
3. If technology scares the crap outta you, sign up for an excel or Quickbooks class at your local library.
4. If you mainly work in the office, find a squeegee and practice snaking on the office windows.
Accept the challenge. You can do it!