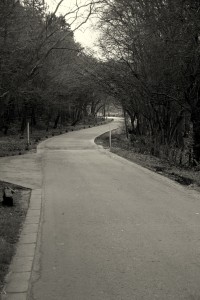 The last point about this fabulous article on highly successful people that we are going to cover deals with customer service again. Yes. Yes, it IS that important.
We had a nearly 100% retention rate for the 18 years that we ran our window cleaning business. The ONLY time someone left was if they moved out of state. In fact, we had a waiting list of people in neighboring cities that wanted us to call them when, and if, we moved into that area. Not every small business can make that claim, but window cleaners sure can – if they take care of their clients. 
This article states that going the extra mile is done so infrequently that the opportunities to be successful are huge. No one bothers anymore.
The extra mile is a vast, unpopulated wasteland.
The above statement says so much. Gone are the days when people pump your gas, when the clerk calls you ma'am or sir, when the bagger carries your things to your car. A more likely scenario is waiting in a long line, getting frustrated that only two lanes are open and then catching the cashier sending a text while you are trying to pay. We've all been there. We've all waited for that cable guy, listened to the salesgirl crack her gum. Frankly, it stinks!
The stores and companies that go the extra mile are few and far between. It's true. BUT, when we run across one, we are impressed. We remember. We probably tell our friends about the experience on Facebook. It strikes a cord with us. It feels good to shop somewhere, to spend money somewhere, where we are appreciated and wanted.
Are you that company? Are you going the extra mile?