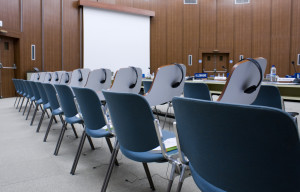 There have been several news stories this month regarding window cleaning franchises. I always wonder if that is the easier route, having a brand and an image pre-built for you. Another family member bought a franchise and hated every second of it. She wanted more control of her business and her money. I guess the grass is always greener …
The first story was about TJ Hale opening a Men in Kilts franchise in New Jersey.
I wanted to be in business for myself, but having the support a franchise model provides appealed to me. The team at Men In Kilts and all their franchise owners were so helpful during my research. The further I looked into the window cleaning industry, the more I realized what a huge opportunity this was. The idea of wearing the kilt is just brilliant. People come up to me and ask for my business card, it's amazing. They always have a smile on their face, wanting to know about the kilt or even take pictures with me.
And, "for the 10th year in, St. Louis-based Fish Window Cleaning has been named to Entrepreneur magazine's Franchise 500″ list.
Both have strong, built-in branding that is instantly recognizable. I mean, hello?! They wear KILTS!! So, what are your thoughts?
Would you buy a franchise? Do you like to turn-key aspect of it? Or, do you prefer to learn as you go and be in 100% control? Leave us a comment …