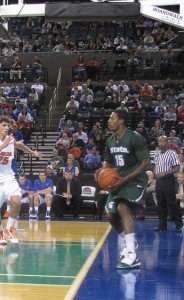 In honor of the opening of the IWCA's Annual Trade Show and Convention, we thought we'd have one of our clients write a guest post today. We love our customers and, apparently, they like us, too 😀
Every window cleaning company has needs: Good employees, reliable trucks, repeat customers and of course… a good supplier. To someone outside the world of window cleaning you may think that a supplier just fills orders, ships squeegees and all is good In the world of clean glass. Not the case, a good supplier is so much more than that…  
A good supplier knows his products.
There are times when certain tools don't quite work for that new job you just picked up. You may need to use a different brand or size or whatever for some weird window cleaning reason. Your supplier needs to know about window cleaning…so he can advise you on what tool may work best for your application.
A good supplier has everything in stock.
I place equipment orders regularly and the worst thing that can happen is the dreaded "Back Order."  Back Order to me means I wait and sometimes (most of the time actually) I need that item fairly quickly.
A good supplier has fair prices.
I am not looking for the cheapest price but I don't want to overpay either. I want my supplier to make a living too.  A fair price is a fair price and it is appreciated by customers like me.
A good supplier gets the order right the first time.
You would think this was an easy one, but from experience not all suppliers get my orders right…and of course some do…every time.
A good supplier has to be a translator.
"I just broke this little piece on my water fed pole and I don't know what it's called but its black and it's small and it's near the neck."  A good supplier translates, gets that part next day aired and wa-la! Back to work!
A good supplier can find strange tools.
I once called looking for a window cleaning "hook." I had not actually seen one in use for over 20 years. It's fair to say they are not common anymore…and my supplier knew where to get one.
A good supplier is like the 6th man on a basketball team.
You don't need him every minute of the game but when you do need him, it's important that he's ready to play and will make the shots he needs to make.
Much like my window cleaning customers, all a business owner wants is great customer service. If you order your window cleaning supplies from Detroit Sponge & Chamois then you already know about the points above because you have experienced them. Thank you Mike, for being so knowledgeable and providing great customer service.
Awww…. thanks for being such a loyal fan, Geof!!
Written by Geof White
President of Valley Window Cleaning, Inc.   www,ValleyWindowCleaning.com
Author of Lemonade Stand Economics LLC    www.LemonadeStandEconomics.com