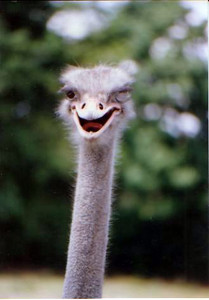 We post inspirational quotes once a week on this blog. Mostly they are business related, meant to inspire all of us small business owners on to greatness. Or. Something like that. Anyway, last week the quote was from Steuart Henderson Britt, a marketing guy who really knows his stuff.
Doing business without advertising is like winking at a girl in the dark. You know what you are doing, but nobody else does.
It makes me giggle. I can't help it; I mean, who would wink in the dark, right?! But, we run our businesses first and market second, especially when you are a one-man operation. There just aren't enough hours in the day. Spring comes up so fast and, before you know it, you are backed up into the weeds with customers who wanted to be done yesterday, more who want to wait until the rain stops and still more that are new and want an in-person estimate. Spring is awesome, but exhausting at the same time.
Let's go back and read that quote again … you know what you are doing, but no one else does. The customers that are calling now sure know what you are doing, but what about their neighbors? What about the rest of the stores in that strip mall?
In my opinion, Realtors are the ultimate marketers. They have to sell themselves  Every. Single. Day. The key to every successful Realtor is knowing that houses sell themselves; a Realtor is constantly marketing to get their next listing, their next client. Imagine if we applied that same principle to window cleaning?! Wow.
Why not step out of your window cleaning bucket and try something new on the marketing front this Spring?! Try just one thing to let everyone else know what you are doing. Ask for referrals from each and every clients when you cash out. Send thank you cards. Jump into the direct mail game. Whatever it is that you want to try. Stop winking in the dark 😉