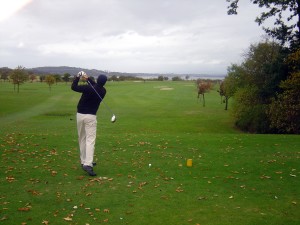 To most people, summer means long, relaxing weekends by the pool, early morning runs, teeing off for a round of golf as the sun comes up, fireflies and smores. Life moves at a slower pace and the days seem to last forever.
Yet, for window cleaners in most parts of the country, it is when the work comes rolling in. Whether you focus on residential, commercial, or both, those bright sunny days encourage everyone and their mother to get their windows cleaned. Jobs are scheduled early. Jobs are scheduled late. Jobs are scheduled over the weekend. And, after what can often be a long winter doing next to nothing, the work and the money are welcomed!
This is a catch-22. As a small business owner, you are often torn between work and all that fun stuff. You miss the Saturday BBQ's. You can't attend that Friday night wedding. The logistics just don't work. You can't be in two places at once.
It's hard to say no when you are making money hand-over-fist. Money is good, but life is important, too. So, what is a window cleaner to do?
Some people learn this lesson right off the bat. If you are one of them, you can stop reading. Some people (my husband, for one) learn this lesson the hard way. He worked six or seven days a week when the calls came in. He never said no. Well, let me re-phrase that. He never said no to a customer. He said no to family and friends many, many times. And, really, that's no fun!
After a few years, I took over the scheduling. Guess what? I never scheduled an appointment on the Fridays before Memorial Day, the 4th of July or Labor Day. I didn't schedule anything the Tuesday after either. *I* knew how to say no.
The first year customers were cranky. I told them we were "unavailable". It was none of their business what we were doing, just that they would have to wait. And, they did. Those two days didn't kill them, but it sure helped my husband. Later, when we ran with a larger staff, everyone loved those 5-day weekends. We would work hard between them and then ENJOY the time off!
What do you do to take time off? How do you take a break?