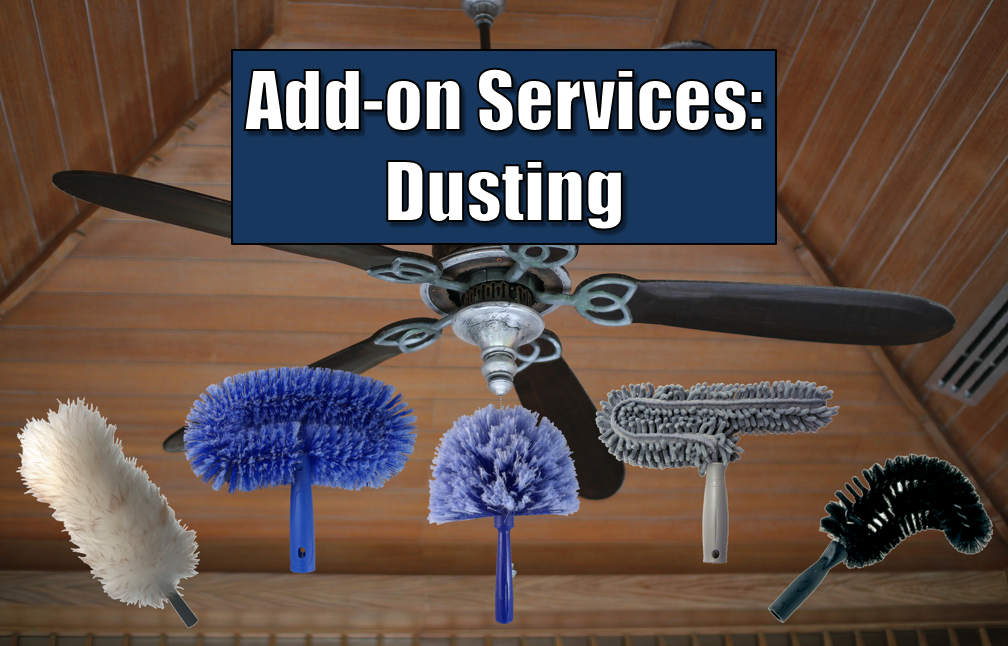 This week, I want to touch one of two add-on services that window cleaners might not think about – dusting.  (Next week, I'll cover the second – changing light bulbs.)  These two add-ons might seem a strange suggestion, but they're really not.  Window cleaners have access to helpful tools that home owners might not have – particularly extension poles.  With the quick attachment of a tool, you have access to high corners and light fixtures, and this can be an added value to your customers.
Why Dust?
Dust happens to everyone, and most people don't like to dust.  A big part of not wanting to dust, though, comes from not having the right tools.  Well, if you have those tools and the extension pole to use them, this will be a very helpful service to offer your window cleaning customers!
Dusting ideas:
Cobwebs in high corners
Ceiling fans and their blades
Tops of bookcases and appliances
Walls
Problems to Keep in Mind
With dusting, keep in mind that many knick-knacks are fragile.  Always take care in dusting anything that looks breakable.  When in doubt, decline to dust.  Ceilings, fans, walls, and the tops of bookcases or refrigerators are your best bet.
What products are available?
We have a number of dusting products available from Ettore, Unger, and Pulex.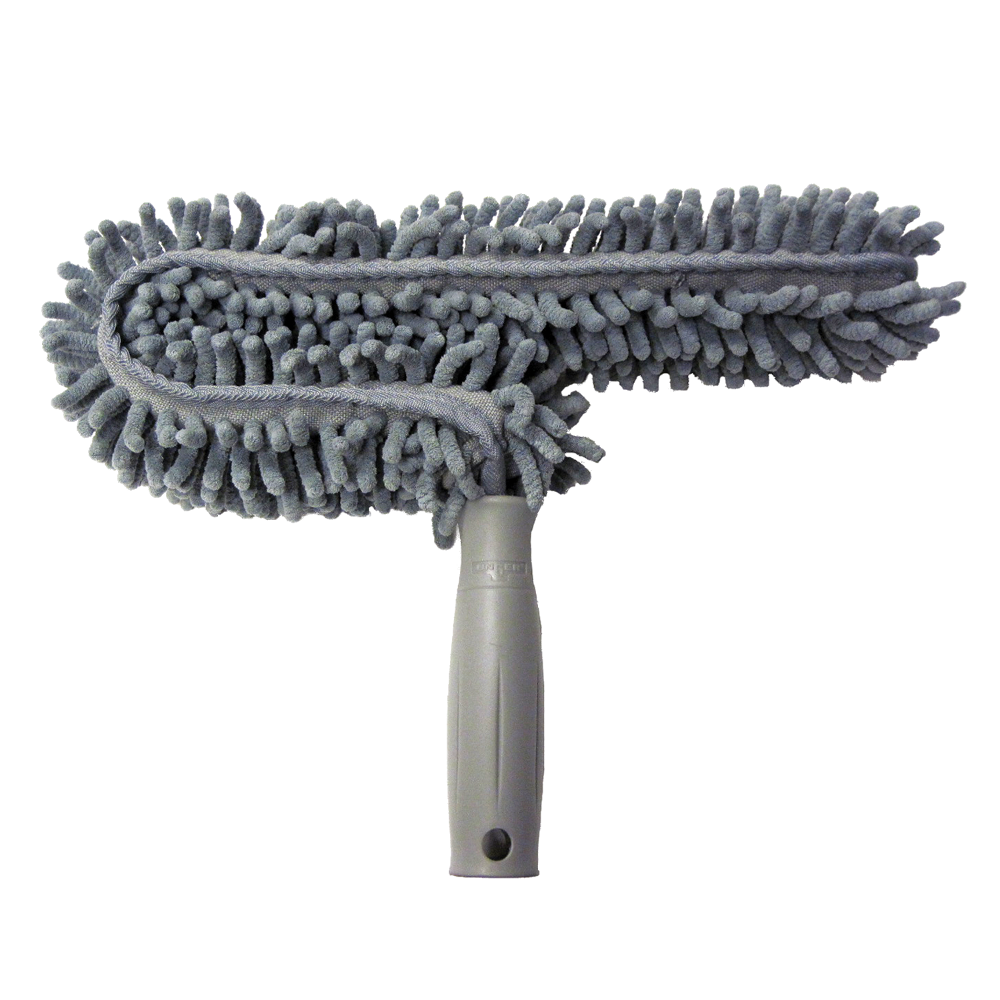 Ceiling fan dusters – These come in two styles, bristle and microfiber, and are shaped specifically for ceiling fan blades.  They can also be bent to adjust their size to the fan blade.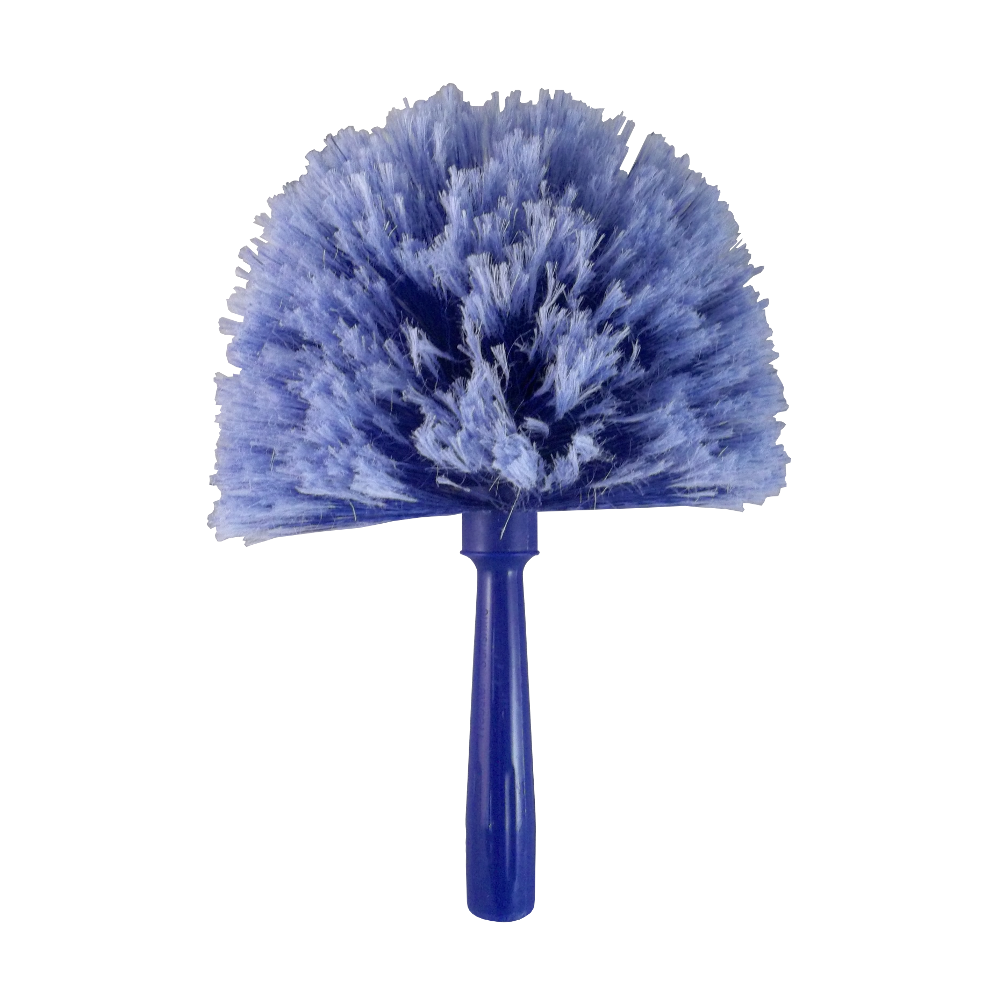 Cobweb dusters – These are plastic bristle brushes, with the bristles "flagged" to make them softer and usually have a dome-shape.  These brushes are great for high corners where cobwebs usually accumulate.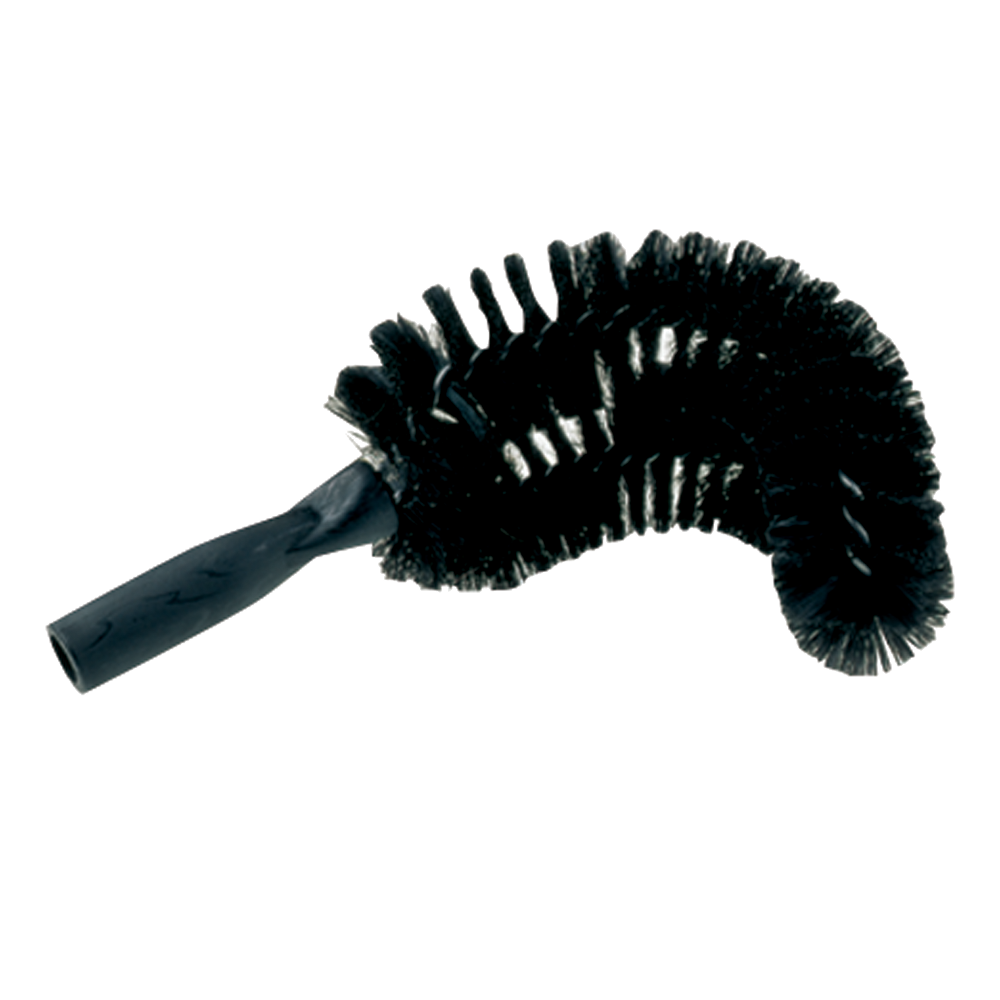 Pipe Brushes – These have bristles and are adjustable to many shapes.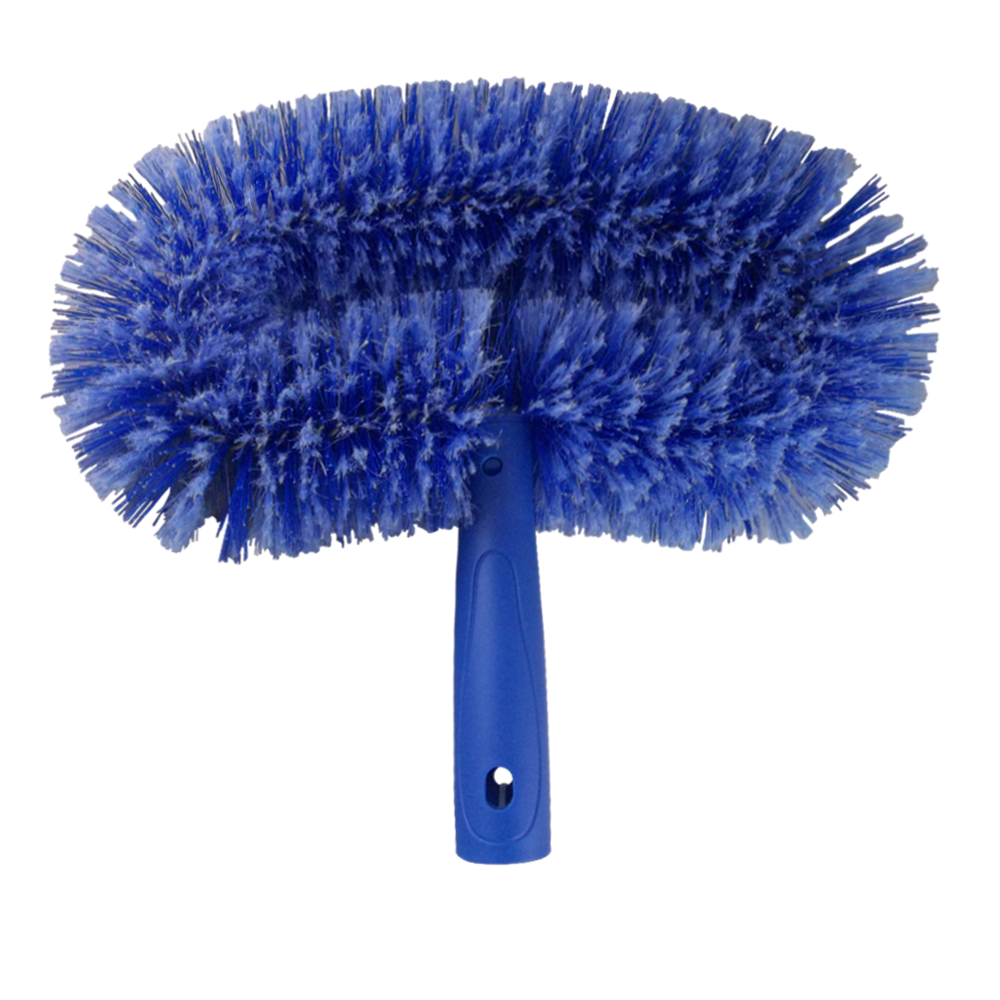 Wall Brushes – These are interchangeably considered bristle-style ceiling fan dusters or wall brushes.  Their oval surface is great for rough-surface walls that may accumulate dust and cobwebs and other debris.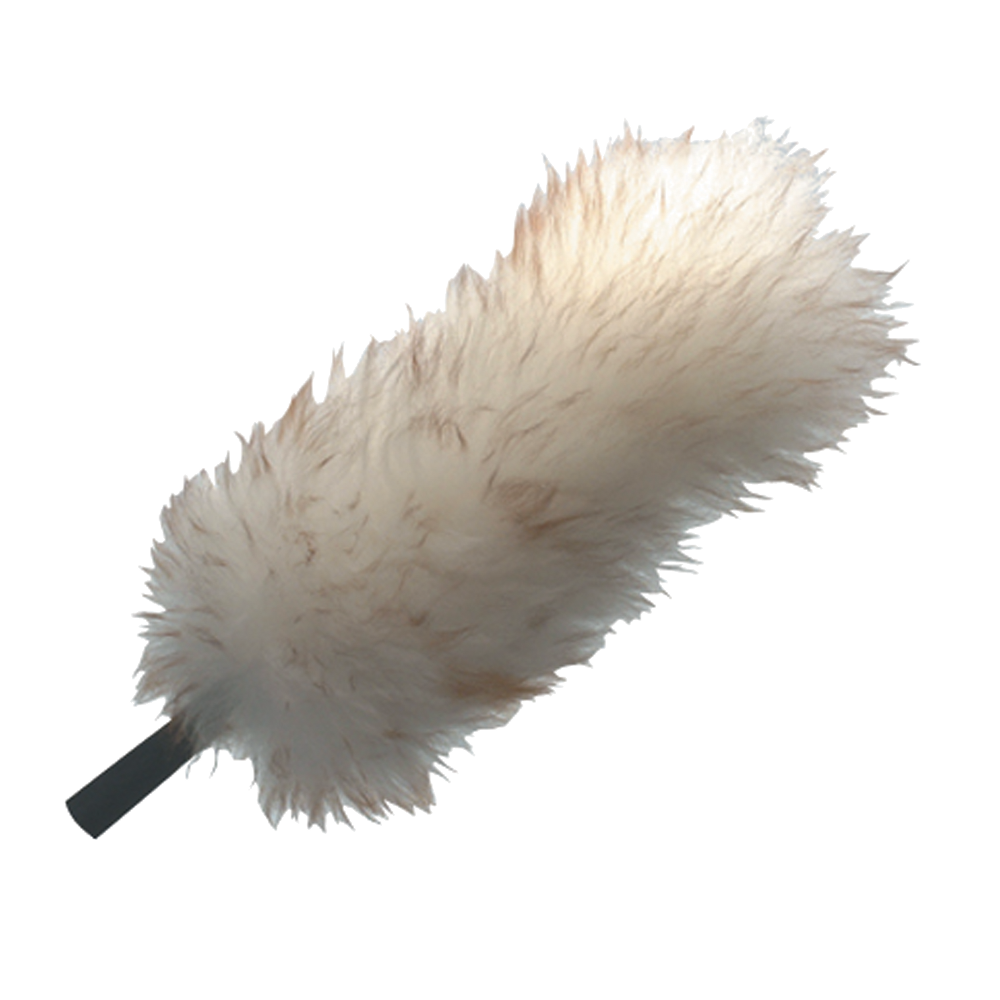 Surface Dusters – These come in many styles from hand dusters to flat dusters to lambswool or ostrich feather dusters.  Use these for shelves with books and/or knick-knacks or the tops of shelves and appliances.
Other Considerations
Adding dusting to your services can bring added value both to you and to your customers.  Just remember, like with window cleaning, these add-ons can have pitfalls that you should be aware of and ready to either conquer or decline.
Do you have additional questions about dusting or changing light bulbs and the products available?  Comment below or email us from the About Page!