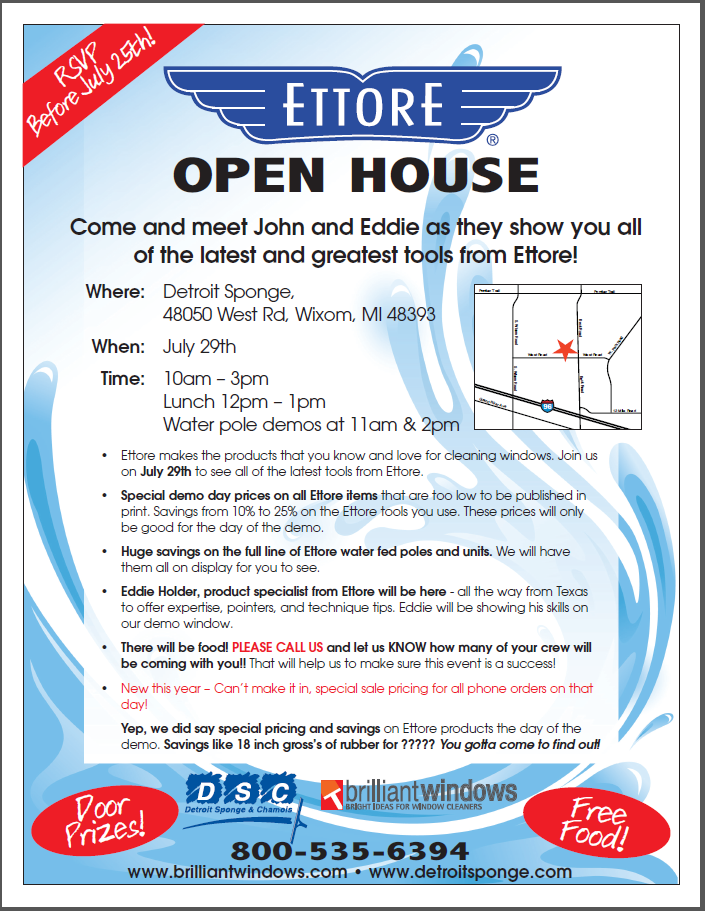 The summer is heating up at Detroit Sponge!
As if a day of question and answer with RHG Products wasn't exciting enough, get ready for Ettore to visit Detroit Sponge!  Their very own Eddie Holder will be on hand to demonstrate the tricks of the window cleaning trade and answer YOUR questions!
There will also be:
FREE FOOD!
Great discounts on Ettore products!
Plenty of networking opportunities!
Lots of giveaways!
A FREE GIFT to those who RSVP in advance!
Exactly how much will we be discounting Ettore products?  Prices will be SO LOW… we can't tell you them on the internet!
RSVP today!  And get your FREE GIFT!
Even if you CAN'T make it to our place – call us on the 29th and receive the same great Ettore discounts over the phone, and let us ship them to YOUR PLACE!
Want to come join us and get your free gift?  RSVP below!