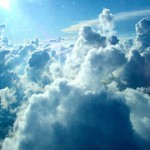 You sorted through your window cleaning gear. You checked out a new tool belt. What about the office? Sure, you can shuffle a few papers around. Label a file folder or two. But, that doesn't really help your business in the long run. You need to have solid systems in place and tools that can really help you. Here a just a few pointers:
QuickBooks: This is really the easiest program out there for small businesses. There are a few that accountants may like better and a few that say they are geared for the window cleaning industry. QuickBooks, hands down, is the easiest to use and you can run all kinds of reports. You will be a report-running fool.
Online Payments: Why wait for a customer to take time out of their busy schedule to hand write a check, find a stamp and then snail mail you your money? The easier you make it for a client to pay you, the faster you will get your money. PayPal is the easiest, safest and most popular way to send money. Plus, you can even accept credit cards via PayPal's systems and give your valued customers yet another option.
Receipts: Having all your receipts organized and all your tax paperwork in order is not just a little nicety, it is a necessity. Detroit Sponge offers some straight talk on the topic.
Database: If you have not moved your paper files into a database, do it for 2012. If you have not moved that database storage and backup to the cloud, do it for 2012. There are all sorts of database programs out there; some even come as pre-loaded software on your computer. And, if you haven't heard of the cloud (or cloud computing), think of it as a free, secure place to store everything without clogging up your hard drive. Awesome. No need to worry about backing up and taking the disk or memory stick home with you. In fact, you can go half way around the world on vacation and access a word doc from last year. Instantly. Or, you can share it with a marketing rep in NYC. No waiting for faxing. No downloading.
Scheduling: Whether you run with employees or independent contractors, you need to keep track of who did what and when. You need to be able to assign jobs and relay messages. If you are doing this the old-fashioned way, try something better for 2012. There are many free and low-cost, web-based solutions. Basecamp is a very popular solution. Check it out.